Gloucester High School does not have a school supply list, however, teachers will provide a syllabus that lists requested supplies at our Open House scheduled for Tuesday, August 23rd. If you are looking to take advantage of Virginia's Tax-Free Weekend on August 5th-7th, we encourage you to purchase basic supplies such as ink pens, pencils, loose leaf paper, a 3 ring binder, a basic set of headphones/earbuds to use with Chromebooks and anything else that you feel will help your student start the year off with success.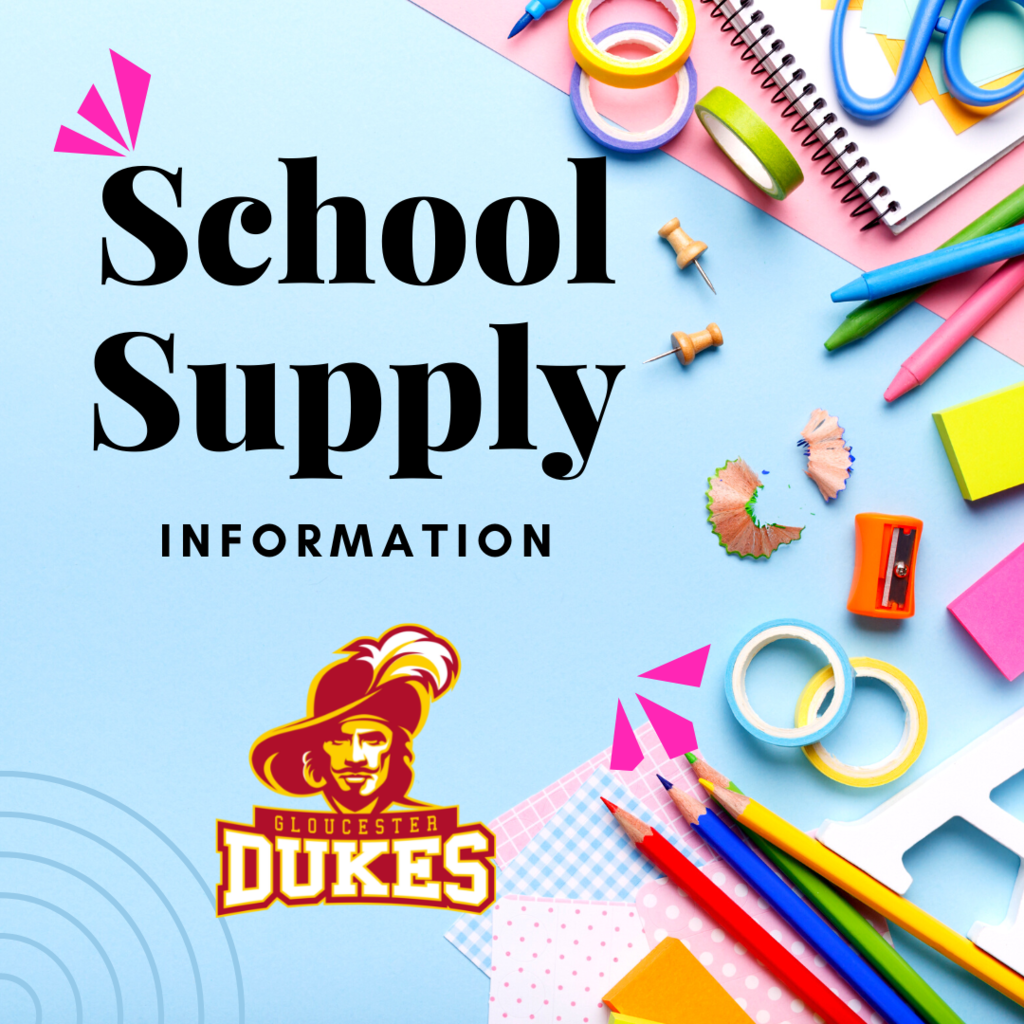 Mark Your Calendars! The first day of school is Monday, August 29th.

Mark your calendars! Open House for the 2022-23 school year will take place on Tuesday, August 23rd. We invite our 9th graders to visit us from 4:00-5:30 PM and our 10th-12th graders to visit from 6:00-7:30 PM.

Report cards will be printed and mailed home on Wednesday, June 29th.

Senior Class of 2023 individual portraits by Lifetouch, will take place at GHS on July 26th, July 27th, July 28th, August 1st, August 2nd and August 3rd from 8:00 a.m. to 4:00 p.m. Lifetouch will send out appointment cards over the summer. If a senior does not receive their appointment card, please call Lifetouch directly to schedule a portrait session.